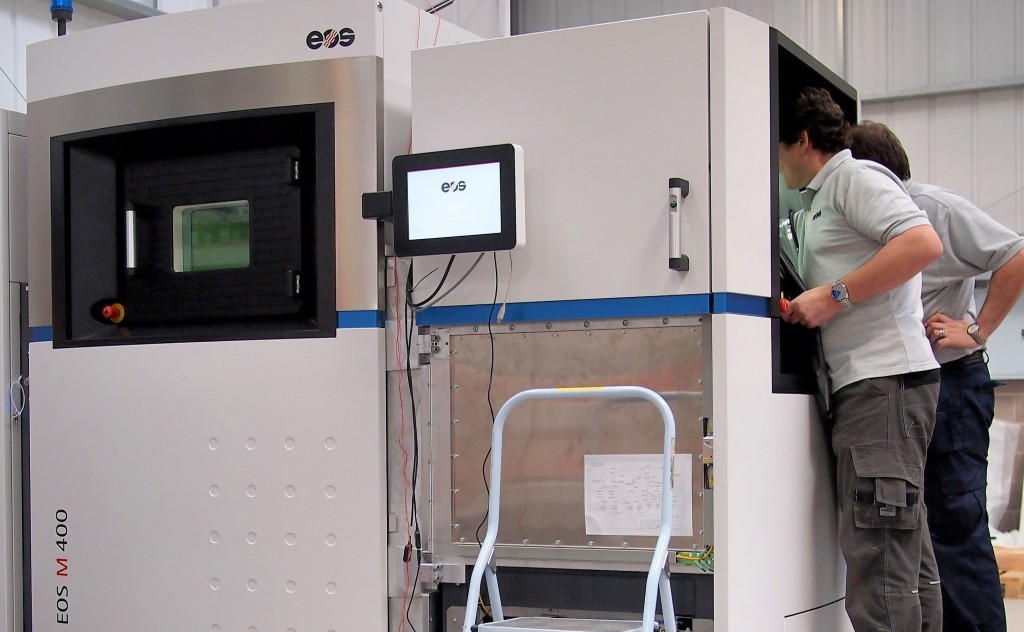 Materials Solutions is pleased to announce that it has the first installation of an EOS M400 currently being commissioned in their newly expanded factory.
Managing Director Carl Brancher said, "Materials Solutions started up with one EOS M270 in September 2006. We built a business based on materials development and the manufacture of high performance parts using DMLS (aka SLM or metals 3D Printing) and now have six M270 and an M280. "
Carl continued, "But we needed a bigger machine to enable us to build completely new classes of products – such as autosports and aero structures in titanium- that are too big for the M270/280.  We will also be transfering our processes for a broad range of high performance alloys including nickel superalloys and duplex stainless steels.